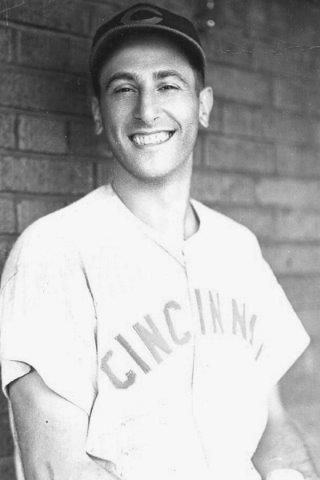 Tony De Phillips
was a standout basketball and baseball player at Newtown High School and at Fordham University. He played minor league baseball for the New York Yankees and played in the Major Leagues with the Cincinnati Reds. Tony also officiated college and NBA basketball games and was a scout for the Philadelphia A's and the New York Yankees.
On November 11, 1949 Tony opened a sporting goods store on Francis Lewis Blvd in Bayside. The grand opening was attended by sports greats of the times which included Phil Rizzuto of the Yankees, Gene Hermanski of the Dodgers, and Jake LaMotta the middleweight boxing champ. In the spring of 1950 Tony started a youth baseball league in the neighborhood with 150 kids. By 1954 600 youngsters were participating and by 1958 Tony's youth club had 1200 members.
Initially a baseball club, other sports were added that included basketball, football, bowling, handball, roller hockey and archery. The initial ages of the participants were 10-14 with 15-16 year old division being added in 1952 and a 9-year-old group in 1953.Varsity baseball and basketball travel teams were also added, and players from those teams went on to participate in high school and college teams and receive major league tryouts.
In 1978, he was inducted into the Fordham University Hall of Fame. He died on May 5, 1994 in Port Jefferson, New York at the age of 81.